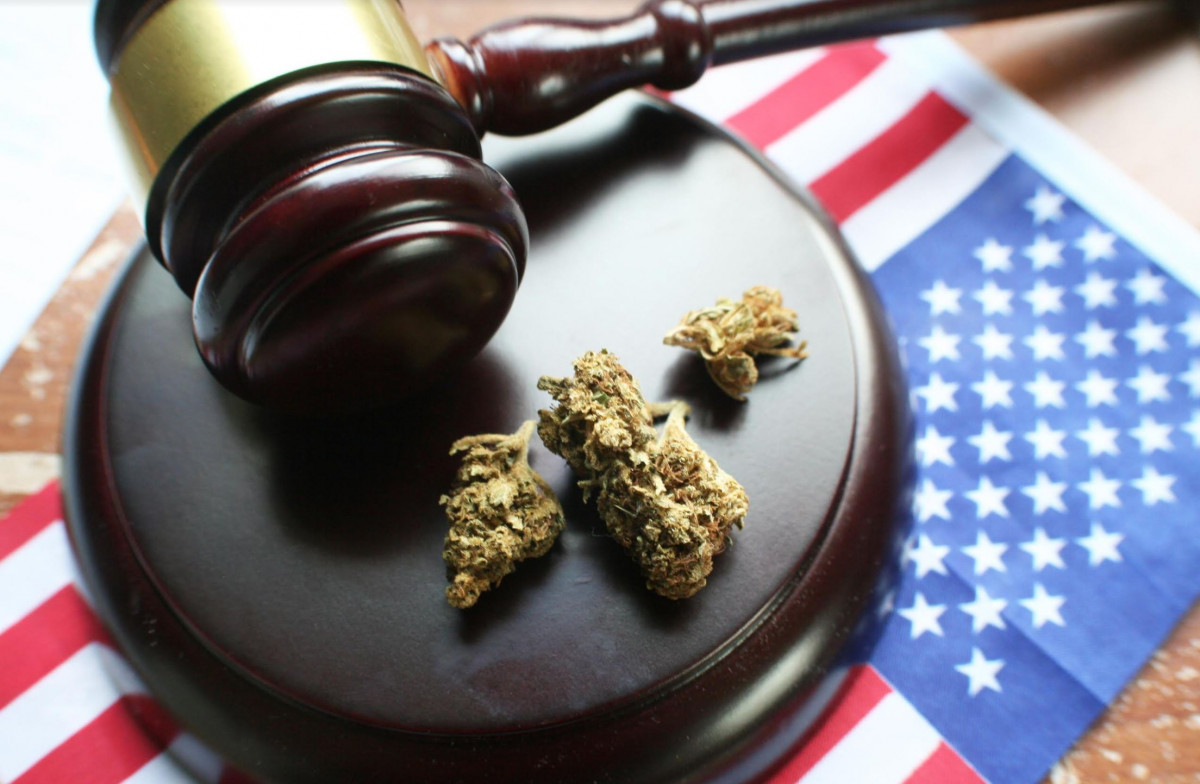 Investors and cannabis stocks the world over have been buoyed by positive regulatory news from the United States, with the House of Representatives passing the Marijuana Opportunity Reinvestment and Expungement (MORE) Act to remove cannabis for the US Controlled Substances Act.
The North American cannabis industry projects widespread benefits from this decision to decriminalise cannabis (note the bill must pass through the Senate), encouraging investors and corporate America to fully unlock the value of a multi-billion dollar industry, expected to surge to $130BN by 2024.
Global cannabis grower and CBD product developer Creso Pharma Limited (ASX:CPH; FRA:1X8) looks to be one of the best placed ASX listed companies to capitalise on significant growth opportunities in the US market.
The company has an established global distribution network that will benefit from the ruling, as well as a leading Canadian subsidiary, Mernova Medicinal Inc.
Mernova is Creso's 100% owned, full licensed, 24,000 sq.ft cannabis growing facility in Canada, only 1,700 miles from the US border, an ideal location to be able to cater to the Canadian and US market.
This growing facility is already in operation and generating revenues, with a number of Purchase Orders signed in recent months, including circa $320,000 from one client alone.
In late October, CPH received and successfully delivered its third purchase order (PO) from the Nova Scotia Liquor Corporation (NSLC).
The third PO is for 20 cases of Mernova's 'Mimosa' (15-20% THC, less than 1% CBD) strain which is Mernova's value brand now launched under the Ritual Green brand.
It also received a second purchase order from Pharma Dynamics for CPH's cannaQIX® product – sold under the 'Cannamics' brand. This followed the successful product launch into the South African market in March 2020.
With the US market now on its radar, Mernova can scale up operations to meet potential demand from this market, and will benefit directly upon legislation passing – if and when it occurs.
Creso has also recently appointed Canadian cannabis icon Bruce Linton as a Strategic Advisor. Mr Linton was the founder and CEO of Canopy Growth (TSX: WEED | NYSE: CGC), which he built from a tiny start up into a US$15BN market cap powerhouse at its peak.
Mr Linton's presence will also facilitate Creso's expansion into the US market.
There is already substantial appetite for the group's Swiss CBD products in the US, the world's largest recreational and medical cannabis market.
Creso is now exploring several initiatives to roll its products out as soon as legislation occurs.
Purchase orders multiply in Europe
In Europe, CPH continues to sell its CBD products in the animal health market via its Swiss operations, with a total of A$975,000 in Purchase Orders confirmed.
Europe has undertaken its own legislative overhaul.
On 19 November 2020, the Court of Justice of the European Union (CJEU) ruled that member states must not prohibit the marketing of lawfully produced CBD.
The CJEU ruled that CBD is not considered a narcotic, and as a result, CBD can be freely sold in the European Union (EU).
This decision has the potential to provide significant benefits to Creso Pharma, particularly given the company already has commercial agreements in place in the region.
In August, Creso Pharma signed a commercial agreement with DHS Business Portugal to introduce the group's products into the Portuguese and Spanish markets, effectively expanding the company's presence in Europe.
Global regulatory developments cause CPH share price surge
Last week's regulatory shifts in the European Union and United Nations reclassification of cannabis add further significance to current developments.
Creso co-founder and Director Boaz Wachtel highlighted, "This is a historic ruling that will create significant growth opportunities in our burgeoning industry. It follows similar regulatory shifts in the European Union and from the United Nations that highlight public acceptance for cannabis and CBD-derived products is at an all-time high.
"The company has a robust balance sheet, allowing it to progress near and medium term growth initiatives, as well as an established Canadian subsidiary in Mernova, which can be scaled up to address the US market.
"The appointment of Canopy Growth founder, Bruce Linton to Creso earlier this year will position Creso very strongly to take advantage of this new opportunity when it materialises."
"Creso is very well positioned to capitalise on opportunities arising from the market in the USA.
"The company has a robust balance sheet, allowing it to progress near and medium term growth initiatives, as well as an established Canadian subsidiary in Mernova, which can be scaled up to address the US market."
Such vantage is mirrored by CHP's significant market interest in recent weeks, increasing more than threefold in less than a fortnight.
With shares surging from 3c to as much as 22c today, CPH is currently trading at levels not seen since February 2020 when COVID sent global markets tumbling.
---
Disclaimer– This content was produced and paid for by StocksDigital. The author may hold positions in the stocks mentioned in this publication, at the time of writing. The information contained in the publication and the links shared are general in nature and does not take into account your personal situation. You should consider whether the information is appropriate to your needs, and where appropriate, seek professional advice from a financial adviser. For errors that warrant correction please contact the editor at admin@strawman.com.
Strawman is Australia's premier online investment club. Join for free to access independent & actionable recommendations from proven private investors.

---
© 2020 Strawman Pty Ltd. All rights reserved.
| Privacy Policy | Terms of Service | Financial Services Guide |
ACN: 610 908 211 Could Creso Pharma significantly benefit from US Marijuana Act developments?