Wayne Cooper spoke at the AGM today -- I didn't attend, but in the release to the ASX there was an update on the revenue growth so far for FY24.
Before that, it's worth highlighting (as Wayne did) the last 3 year's worth of growth: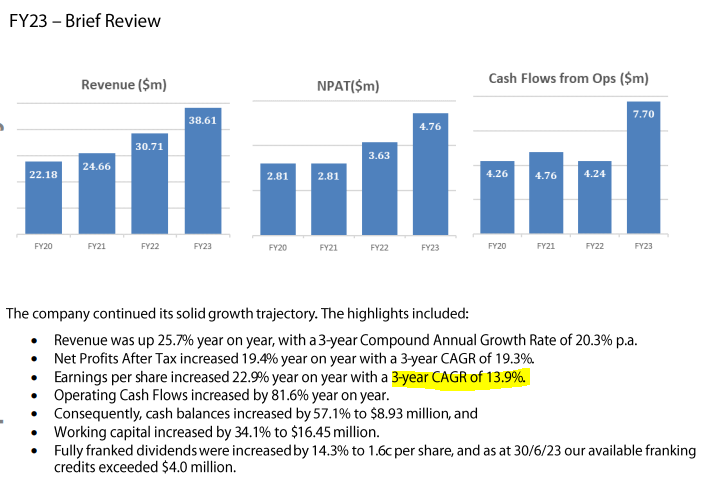 So far in FY24, the company has seen revenue increase by 12.6% above the same period last year. (he actually makes the comparison to FY22 but I assume that's a typo)
At any rate, in his words, the company is "well positioned and primed to continue its strong growth". He once again emphasised the investment made in people, skills and equipment.
Importantly, Wayne reiterated the FY25 revenue target of $60m. Obviously, that's great to hear. But it will require an acceleration of the average growth achieved in recent years, and a doubling of the growth seen in the first quarter.
I've lined up a meeting with Wayne for November 21 to see if we can't get a better grip on the reasons behind this expectation. But if they get anywhere near that target, and more or less maintain margins, the current PE of 20 seems rather tame.
Disc. Held