Netwealth released their FY23 results yesterday. From their presentation:
I thought this was a pretty solid result with a return to bottom line growth of over 20%. They are taking advantage of a structural shift away from the legacy funds management platforms. Still only a 6.7% market share currently.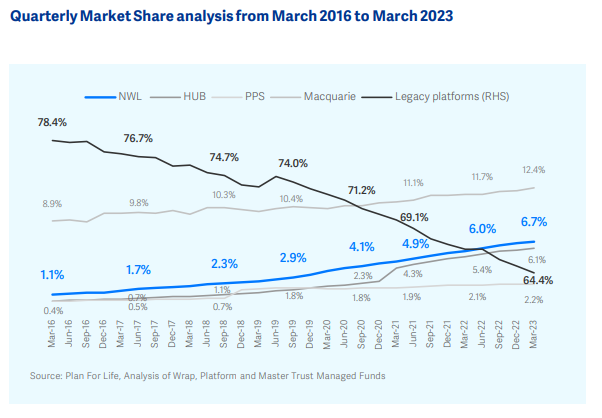 Disc: Held IRL. Not held on Strawman.