Netwealth (NWL) released their results for 1H 2023 this morning. From their presentation: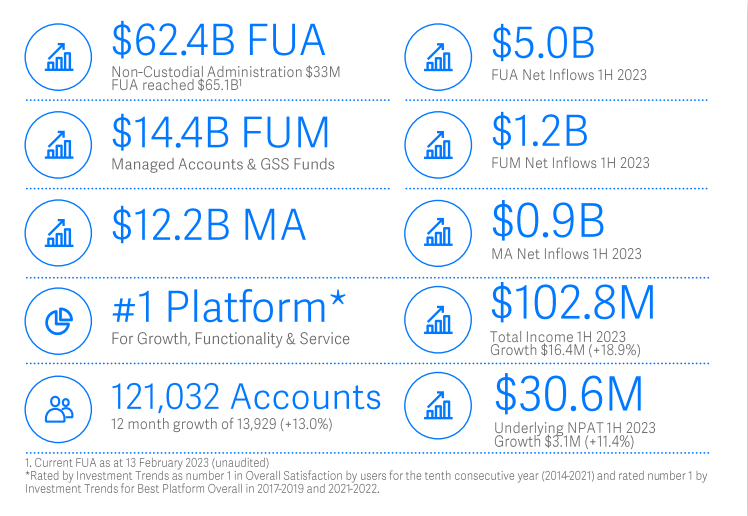 Good to see them back on the growth trajectory after several years of investment into their platform.
Management have stated that they believe the investment phase is over and they should start to see some operating leverage kick in.
First time that they have hit over $100m in revenue in a half. Benefitted from increasing interest rates.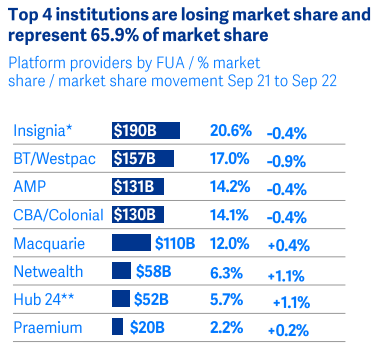 From a market share perspective, they are at about 6.3% of the total market share with plenty still to be gained from the top 4 large institutions.
Full presentation here
Half year report here
Disc: Held IRL, not held on Strawman.