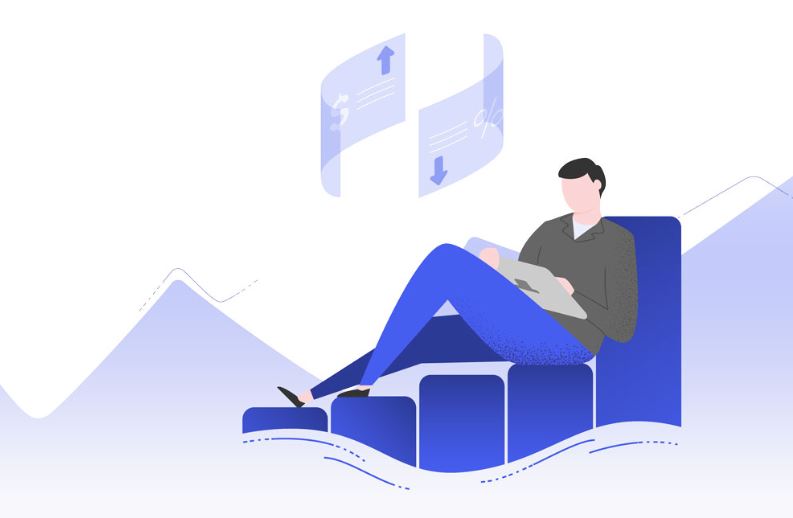 The Strawman Index tracks the performance of the most popular stocks across the community.
Since 2017, the index has achieved a 31% compound annual total return compared with a 9% gain for the broader market. In 2021, following a market sell off in late November, the portfolio is down 0.7% year to date.
We took a closer look at the technology component of the portfolio and how it's positioned for 2022.

🏆 Best performer (2021): Alcidion Group (ASX:ALC), up 79% in 2021
📉 Worst tech performer (2021): Tesserent (ASX:TNT), down 51% in 2021
👍 Most Held today (2022): Envirosuite (ASX:EVS), 27% of the Index heading into 2022
(This is a guest post by Andy Crebar- check out andycrebar.com that covers monthly insights on ASX tech.)
What's the Strawman index?
Strawman is Australia's #1 investment club and consists of 23,000 members, with the Strawman index consisting of the top 15 – 20 companies held in member portfolios. It's aim is to help uncover the 'wisdom of the crowd', and to reveal how the community at large is performing.
At the start of the year, 74% of the portfolio was in the technology space 💪 with big representation from companies we track in the Mopoke Cloud Index including Pointerra (ASX:3DP), Pushpay (ASX:PPH) and EML Payments (ASX:EML). 
Technology companies represented 18 of the 24 companies held in the index, and didn't have the greatest year.
While all of them except one (EML) saw growth in top line revenue, only three of the ended in the green 🟢, highlighting the impact of changing expectations on multiples and the November sell-off and growing Omicron cases.
The technology mover and shaker awards goes to Alcidion Group (ASX:ALC) (+79%) and Tesserent (ASX:TNT) (-51%) respectively.
🏆 Best tech performer: Alcidion Group (+81%)
The $350m company had a big year on their path to becoming a global leader in healthcare technology
Alcidion's mission is to transform healthcare with smart, intuitive technology solutions that improve the efficiency and quality of patient care in healthcare organisations
What we like 👍
Winning the war for talent: in 2021 they established a People, Place & Culture team and grew headcount 23% across corporate, sales & marketing, services & product. They have a strong culture and modern technology that should help them recruit the best and brightest
Strong geographic and product mix: the growing product portfolio and ability to win contracts with big providers in Australia, UK and NZ provides a great foundation to drive up-sells. They landed their first major contract (in consortium with Leidos Australia) outside the hospital system in 2021 highlighting their product adaptability and their #1 focus in FY22 is to Upsell Miya Precision to existing Alcidion customers and
What we're watching 👀
Unwinding COVID-19: the pandemic continues to pose a challenge for healthcare providers worldwide resulting in longer lead times for contract completion. Alcidion benefited from a shift to remote Virtual care & remote patient monitoring – it's unclear whether this will be permanent or unwind.
Unbundling: Healthcare takes up more than 10% of GDP in most developed countries and historically big providers have been trapped in one giant system. Alcidion sees the market unbundling and adoption of more flexible, connected tools.
The healthcare segment of the Mopoke Cloud Index is well loved, with most companies trading above the broader index average.
📉 Worst tech performer: Tesserent (down 46%)
The $200m cybersecurity services company had a tough year and finished with a management shuffle in November
While annualized turnover revenue grew from $80m to >$100m, the valuable multiple compressed from >5x to <2x as investors recalibrated their expectations on the business (wiping $200m of market value)
What we're watching 👀
Acquisition Playbook: with $128m+ deployed in the last 24 months and showing the ability to generate revenue and cost synergies – it's clear management know how to get deals done. The group raised another $25m in September to fund future identified acquisitions and deferred consideration and earn-out payments on previous acquisitions
Margins: the revenue story has been clear, but can they evolve into a higher margin business? Today 80% of Tesserent's revenue is consulting, but software licence revenue increased from $1m to $8m in FY22 (moving from 6% to 12% of revenue)
What's held today?
The weighting of technology companies in the Strawman Index today is lower than at the start of the year, decreasing from 74% to 62% – suggesting increased caution heading into the new year.
👍 Most Held: Envirosuite (27% of the Index)
Envirosuite provides environmental intelligence that help industry operators meet Environmental, Social and Governance (ESG) requirements
Shareholders had a wild ride in 2021, with the share price drawdown of 53% from January 1, to now trading up 60% from the lows as the business continues to prove out scalability under new leadership
What we're watching 👀
Gross margins: 44% in 2H FY21. The business is starting to look a lot more like a software business than it did just 18 months ago (when gross margins were at 26%).
Industry and covid tailwinds: ESG is taking off in many markets and pressure is mounting for CEOs to act. The US Senate also passed a US$1 trillion infrastructure plan the gradual reopenings should bring increased increased demand for air travel
EVS Water: the company raised $10m in early December to accelerate investment in the EVS Water, which is a digital twin platform for water modelling. Management projects they can 6x the number over sites over the coming years and take the business from $1m to $8m ARR with >80% gross margins.
Interested in staying up to date?
If you're interested in following ASX technology companies – sign up to andycrebar.com.
The newsletter contains monthly content on the ASX technology market and individual company insights like"
---
© 2021 Strawman Pty Ltd. All rights reserved.
| Privacy Policy | Terms of Service |
ACN: 610 908 211