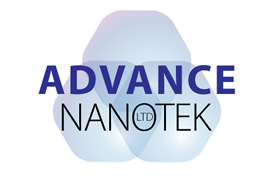 The last few months have been a rollercoaster of a ride for investors in Advance Nanotek (ASX:ANO), with multiple suspensions from the ASX, dramatic price rises (and falls), and the introduction of a new Coronavirus-fighting oral spray in conjunction with sister company Astivita.
Given all this volatility and uncertainty, does it make sense to continue holding? Or should investors be looking for opportunities elsewhere?
---
Advance Nanotek (ASX:ANO) is primarily a manufacturer of zinc-based nano-particles for sunscreen formulas and various cosmetics. It has seen strong sales growth in the US, where its main distributor has been buying up big over the last two years. With rigid cost controls from a frugal management team, the company has been able grow rapidly and enjoys strong gross margins with high operating leverage.
As a Strawman favourite backed by many trusted investors such as Wini and Anthill, holders have seen some phenomenal gains in the last few years. But a hit to demand from COVID-19, coupled with some puzzling language in their recent announcements, has left many scratching their heads wondering what exactly they've bought into.
Some investors have voiced concerns that the company has been dismissive of their own register and too casual with market releases. In response to these releases, the ASX has been diligent in carrying out its duties and has suspended the company on two occasions to seek clarity with respect to a new 'oral spray' the company is commercialising in the fight against COVID-19.
How much is too much?
Disclosure wobbles aside, there is also an argument to be made that the main shareholder, Lev Mizikovsky, perhaps owns too much of the company.
Although owner-operators with 'skin in the game' are a good indicator of future success, a controlling stake – which Lev is close to enjoying – can be a double-edged sword. Investors are right to be suspicious of any management team that likes to run a public company like a private one, without the proper disclosure that follows.
When combined with the fact that the new oral spray partner, Astivita (ASX:AIR), is also primarily owned by Lev and that a member of his family, Joe Mizikovsky is the CEO, it begs the question; what's going on behind closed doors?
The Opportunity
Nevertheless, the company has a significant opportunity in front of them with their zinc-oxide product. There is a clear tailwind from FDA concerns relating to chemical sunscreens and many high profile manufacturers have been scrambling to change their ingredients in anticipation of regulatory changes. Given the strong chance that zinc products will be one of – if not the only – safe ingredient allowed, the global opportunity for Advance Nanotek is immense.
Together with one of the cheapest and most effective zinc-oxide products in the world, many seasoned investors will no doubt see this latest saga as a mere a distraction to the main event.
Each investor assessing their current holding will need carefully consider how much trust they place in management's ability to execute on the long-term vision being touted with respect to Advance Nanotek. Rightly or wrongly, there are some who maintain it's still a 10-bagger in the making.
The business is just about one of the most divisive small caps on the ASX at the moment, but to quote Thomas Phelps, as with any big winner you have to have "the vision to see them, the courage to buy them and the patience to hold them."
Ben Stevens is a Melbourne-based private investor and Director of design studio Blendid. He specialises in working with passionate founders from innovative companies to establish their brand, find their voice and ultimately drive results.
Follow him on Strawman, or on twitter.

Strawman is Australia's premier online investment club. Join for free to access independent & actionable recommendations from proven private investors.

---
Disclaimer– The author may hold positions in the stocks mentioned in this publication, at the time of writing. The information contained in the publication and the links shared are general in nature and does not take into account your personal situation. You should consider whether the information is appropriate to your needs, and where appropriate, seek professional advice from a financial adviser. For errors that warrant correction please contact the editor at admin@strawman.com.
© 2020 Strawman Pty Ltd. All rights reserved.
| Privacy Policy | Terms of Service | Financial Services Guide |
ACN: 610 908 211